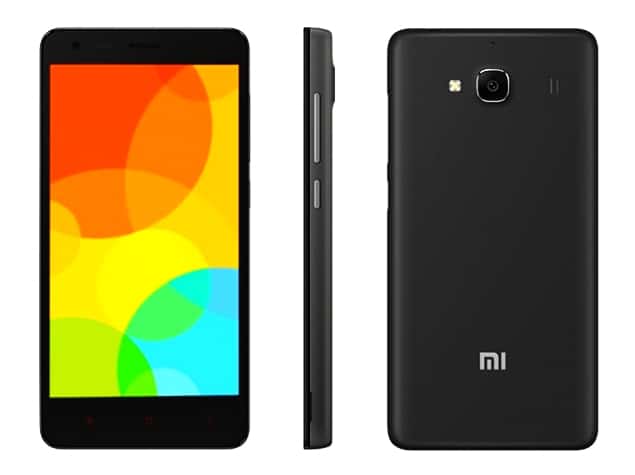 Mi 2014818 Flash File Firmware Download
Sumit Kolhe, 4 years ago
0
6 min

read
4817
Xiaomi is a Chinese consumer electronics manufacturer that has been in the market since the year 2010. Xiaomi also manufactures smartphone devices and has launched several different lineups of smartphones in different budget categories over the past few years. One such smartphone launched by Xiaomi was the mi 2014818 or also called the mi redmi 2.
During the launch period, Xiaomi sold millions of units of the mi 2014818. It was a very well appreciated phone by the customers as it provided great value for money. For a device that was sold in such a huge quantity, it is common to have some units that might face certain software issues over time. These software issues are generally very easy to solve. People might face issues such as frequent restarts, slow app launching speeds, app freezing or slow navigation.
Either of these problems can be caused due to operating system corruption or malware. Though, these problems are very easy to fix and can be easily resolved by installing the system flash file provided by the manufacturer. Every manufacturer provides the flash files for their devices at the time of the device's launch. You can easily fix your device by installing the flash file on your device on your own.
In this article, we will see what a flash file is and how you can install it on your device to fix any kind of software issue on your device.
What is the mi 2014818 flash file?
A flash file is a collection of a few different software components such as the operating system, bootloader, recovery image, and the kernel. The operating system is the most important component and provides an interface for the user to interact with the device. The kernel provides an interface for the operating system to connect and interact with the hardware components of the device. Similarly, the bootloader handles the power on and power off operations of the device by loading the operating system and other necessary files in memory whenever required. The recovery image helps to update the device to the latest operating system.
If your device is facing issues such as app freezing, frequent restarts, or a complete system slowdown. In either case, you can fix these problems very easily by installing the flash files on your device. In this article, we will see how you can install these flash files in your device without spending any money or going to the service center.
Installing the flash file can solve these problems –
Installing the flash file on your device can help you to unlock your device in case you have forgotten the unlock password or pin for your device. This will also reset your device and remove any kinds of security locks that you might be having.
If you are facing frequent restarts on your smartphone it can be due to malware corruption or improper system files. These issues can be fixed if you install the flash files as it will put your device into a stock state and make it completely new in terms of software.
If your device has become slow and is unresponsive then it could be due to junk files and other software that might be interfering with the functioning of the operating system.
Regular app crashes can also be a sign of software damage and can be fixed by installing the system flash file. It will help to clear any junk files from your device and restore your device to a completely new state.
How to install flash file firmware in mi 2014818?
For this tutorial, we will be using mi flash tools to properly install flash files in your device. Make sure that you backup all of your important data before proceeding with this tutorial as installing the flash file on your device will delete any kind of data present on the device.
Note – follow this tutorial on your own risk. Any damage done to your device by following this tutorial is completely your own responsibility.
Download mi 2014818 flash file and the required tools
Before proceeding with the process download the below-given files and extract them on to your desktop. Extract them into three different folders for better accessibility.
Steps to flash mi 2014818 firmware file –
In this tutorial, we will be using mi flash tools to install the flash files on your device. Make sure that you have charged your device to at least 50% before proceeding with the tutorial.
Firstly, you need to install mi flash tools on your computer.  Go to the folder where you have extracted mi flash tools and double click on the setup file.  Complete the installation.
Now go to the folder where you have extracted the USB drivers and install them.
Once you have installed the USB drivers and mi flash tool you need to power off your Xiaomi device and reboot it into fastboot mode. You can reboot your device into fastboot mode by switching it off and then pressing the volume down and power button simultaneously for 6 to 8 seconds.
If you have successfully booted into the fastboot mode you will see a bunny sitting at the ground on your screen.
Now connect your Xiaomi device to your computer using a USB cable.
Now you need to launch the Xiaomi flash tool which you have installed in the first step.
Launch the mi flash tools and click on the select button present at the top left corner of the software.  Select the folder where you have extracted the flash files that you downloaded in the earlier step.
Once the flash file folder is selected click on the flash button and wait for the process to complete.
You can see the progress of the flashing process in the mi flash tool. You will see a success message when the flashing process is successfully completed.
If everything went as expected you should have a fresh copy of the operating system installed on your mi 2014818. Just press the power button and restart your device as you normally would.
Conclusion
In this article, we saw what is a flash file and what are the benefits of installing it. If your device is having any kind of software issues that you want to fix then this tutorial will surely help you. You don't need to pay any money or visit any service center to get your device repaired. You can do all of this on your own. Follow the steps given in the tutorial carefully to avoid any kind of complications. If anything goes wrong your device may become permanently dead.
Related posts