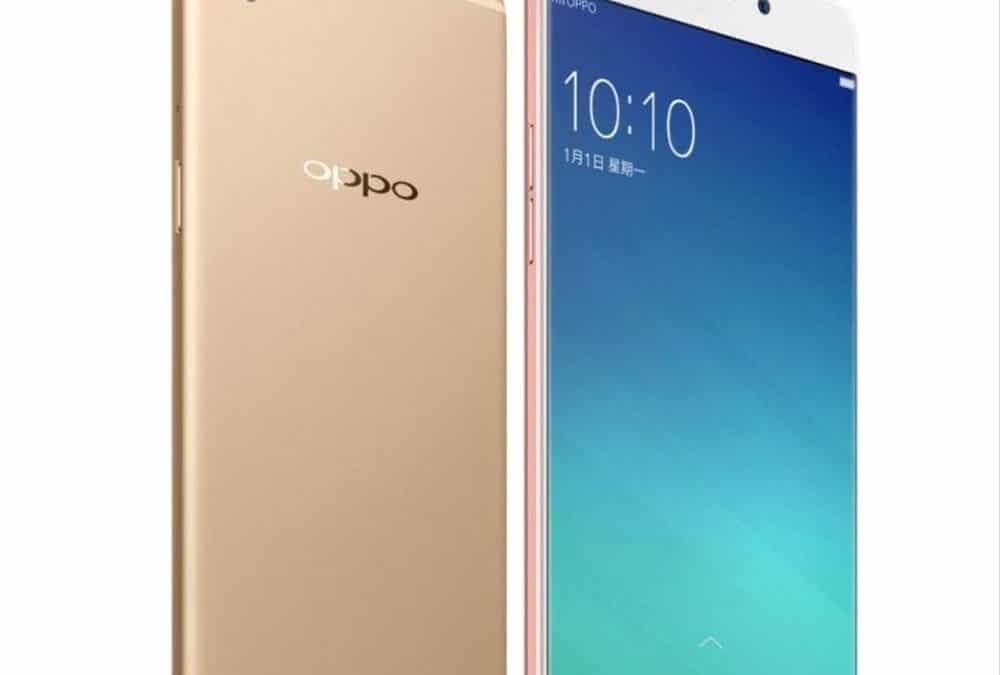 Oppo A37F Flash File Firmware Download
Sumit Kolhe, 4 years ago
0
6 min

read
1676
Oppo is a Chinese smartphone manufacturer company which is a subsidiary of BBK electronics. It is a sister company of one plus and Vivo. Oppo has been manufacturing smartphones for a couple of years now. Unlike its competitors, oppo mostly tries to sell its smartphones in the offline market. Oppo has launched doesn't smartphones over its lifetime and one such phone launch by oppo was the oppo a37f. It was a budget segment smartphone targeted for consumers who want a cheap but feature-rich smartphone for daily use.
Oppo a37 was sold in millions of units during its launch period. It was mostly sold offline and consumers who prefer to buy smartphones from local stores were greatly impressed by it. Oppo does not provide a stock Android experience rather it provides custom skin in all of its devices. Sometimes software bugs and glitches or certain updates may introduce certain software issues in the smartphone. These bugs can be of different variety such as frequent restarts, slow operating systems, app freezing, boot loops, etc.
these issues can very easily be fixed by installing the system flash file onto the device. Plastic reserve collection of a few software components responsible for the proper functioning of the device. Usually, all manufacturers release the flash file for the particular device at the time of the launch of the device. If you facing any of the above-mentioned software issues in your device then you can easily fix it by installing the flash file which you can easily do by following this tutorial. You don't need to spend any money on repair shop repair your device.
In this article, we will see what exactly is a flash file and how you can install it on your device.
What is oppo a37f flash file?
A system flash file is a collection of a few different software components that are necessary for the proper functioning of a device. These software components are usually the operating system, kernel, bootloader, and recovery image. Each of these components has a particular designated function that they need to perform. The operating system is the primary software that provides an interface for the user to interact with. The bootloader helps to load the operating system into the memory while restarting the device. Similarly, the kernel module is needed to provide proper interaction between the operating system and the hardware components of the device.
The recovery image is needed to carry out the update tasks whenever any update is available on the device.
All these components work together to provide the proper functioning of the device. Even if one of these stops working properly it might cause the device to become dysfunctional. But these issues can be easily solved by installing the system flash file onto the device.
In this article, we will see what issues you can solve by installing the flash file and how to do it.
Installing the flash file can solve these problems –
Installing the flash file on the device can help to solve issues related to software easily but make sure that the issues are among the below-given ones only. Any other issues might be a sign of hardware damage that cannot be fixed by this procedure.
If you have forgotten the unlock pattern or the password to unlock your device and are unable to access it then flashing the file firmware will reset your device after which you can access your device.
If your device goes in a boot loop where it justs keeps restarting over and over again. In such cases also, reinstalling the flash file can help your device to get back to its original state.
If your device is behaving in unwanted ways and you can't figure out what exactly is wrong then it is very likely that your operating system is having some kind of bugs or glitches that can be easily fixed by reinstalling the flash file firmware.
If your device keeps on restarting itself on certain intervals unexpectedly. Installing the flash file can help the device to get back to its original state and avoid these kinds of issues.
How to install flash file firmware in oppo a37f?
in this section will see how you can install the flash files in your oppo a37f easily.
Note –
We will not be responsible for any damage caused to your device by following this tutorial. This tutorial is only for educational purposes and you should follow it on your own risk.
Download oppo a37f flash file and the required tools
Download the below-given files and extract them to an easily accessible location on your desktop.
In this process, we will be using the QFIL tool to install the flash files on your oppo device.
Steps to flash oppo a37f firmware file –
For this process make sure you use a high-quality usb cable as a faulty cable can result in process failure. Follow the below-given steps to get started.
Download and install Qualcomm usb driver on your computer (if you have already installed the Qualcomm usb driver on your computer then skip this step).
Download and extract Qualcomm flash image loader (QFIL) on your computer. After extracting, you will be able to see the following files.
Now, open QFIL.Exe
Once QFIL is launched, you will be able to see the following screen on your computer.
Now, switch off your smartphone or tablet.
Once your device is switched off, press and hold volume up key and connect the device to the computer using usb cable.
Now, in QFIL, click on the browse button and locate the firmware (.Mbn).
Once you have added the firmware file, QFIL will automatically load the rest of the firmware data.
Now, click on the download button to begin the flashing process.
The flashing process may take up to 10-15 minutes to complete.
Once the flashing process is completed your device will be reboot automatically.
That's it, we are done!. Now disconnect your device from the computer and set up everything on your device to use it.
Conclusion
If you are facing any kind of software issue in your smartphone then installing the flash file firmware on your device is the easiest way to solve these issues. In this article, we have shown you how you can install the flash files. We have also discussed the benefits of reinstalling the flash files and what exactly a flash file is. Follow the article carefully so that you avoid any damage to your device and can repair any kind of software issue on your device.
Related posts